There you have it! Your very own master scheduler that does the tedious work for you. All you had to do was input your data and Orchestra took it from there and did all the tedious work for you. Scheduling made simple and quick.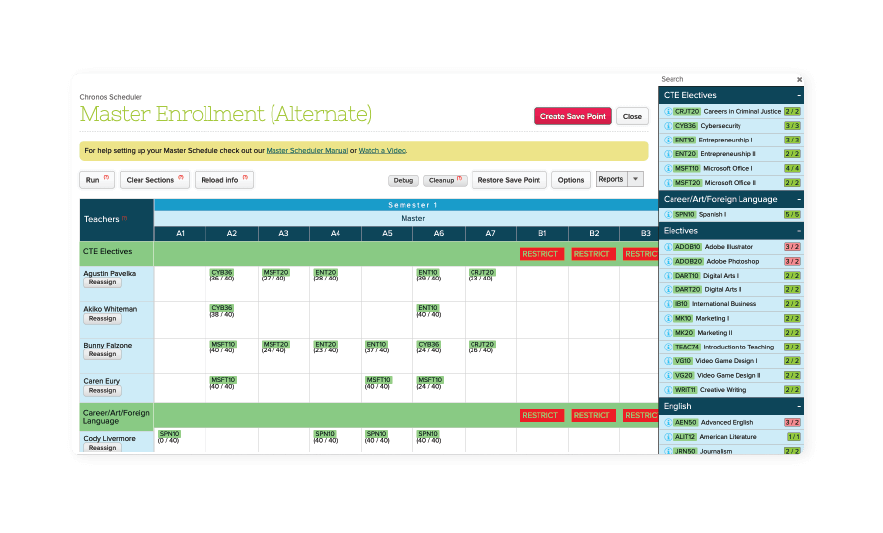 We believe that what makes us great is not our features, or even our software but how our software and features benefit you. It is always about you. We prioritize your convenience and we care about your satisfaction. But if you are still wondering why choose Orchestra? Scroll down!
We specialize in building intricate algorithms, to provide you the best scheduling solutions. Our automated scheduler builder is equipped with intuitive intelligence.
Simplicity in our user interface- to make getting around easier for you.
We get your schedule ready without you having to worry about conflicts and starting all over again.
We help you enhance your school schedule! So that you can provide students and teachers with what they need.
Our Automated scheduler builder is equipped with automated intelligence
What are you waiting for? Book for your demo today!